I started a gratitude jar and I am going to tell you why you should express gratitude and have a jar too! It began as a therapeutic tool in group therapy; a way to check in. Now it has molded into something so
much more!

It began by, sitting the jar at the front of the room, and as members entered group they would drop a line in the jar or express what was happening with the group.
It was awesome!
Instantly, a change was noticed in facial expressions and mood when seeing the jar. It was as though individuals needed to be reminded of the good that happened in their stressful day. Then, I created a gratitude jar for my office. I used it for check in's in individual therapy and it served as a reminder to be grateful each day, even if it is just for the day itself.
Now it sits in the middle of the table in my office, and clients begin talking about their day and writing something to go in the jar.

One magical day, a client was heading out after a session and noticed the gratitude jar was not out. She had such a shocked look on her face and stated, "You need this jar everywhere! It should never be put
away because without it I would forget to be positive throughout the day and remain grateful".
Wow.
That little jar had that much of an impact on her life and wellbeing!
Now here's the ironic part…I sucked at expressing gratitude! I know! I know.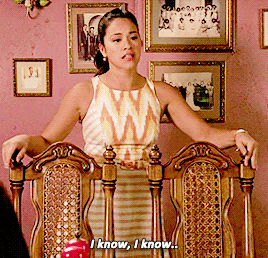 But after that comment I realized I needed to have one in my office, in the open at all times and I needed one at home! Here is
what I noticed"

Why You Should Express Gratitude: You will be more positive!

I begin and end my day with gratitude and thanks. Before heading out for work, I stop to fill in a slip (either prompted or not) and notice the smile that is immediately placed upon my face afterwards. I can
start off my day on the "wrong side of the bed" and end up leaving the house in a positive mood because I reminded myself that there is much to be thankful for. Ending my day with gratitude reinforces the positivity I left the house with! And yes, I often express gratitude for being home and off work lol.

Why You Should Express Gratitude: You will encourage others

Those around you will begin to take note of your positive mood and wonder! Often, co-workers ask me, "Why are you always so happy and smiley?", to which I normally shrug and move on. However, individuals that REALLY want to know I tell them, "I have so many reasons to be happy and smiley. I choose to identify the good and make it outweigh the bad".
Now, some co-workers and friends express gratitude weekly, some even daily! Think of how better of a world this place would be if more people smiled because they woke up, or had a job to go to, or because they could identify 3 people they loved!

Why You Should Express Gratitude: You will condition yourself

The more you do it, the more of a habit it becomes. At this point, if I do not at minimum express gratitude even without the jar, I will feel off all day. Normally when I make it home I realize I did not do and express it at the end of the day. When in conversations or when dealing with life stressors you will note that your reaction is different from once before. You are not as likely to "flip out" or become upset about things you cannot change. Instead you will be able to identify what you are in control over…yourself!

Different forms of gratitude jars: I have used..
Mason jars
Old coffee containers
Old shoe boxes
To make gratitude jars! All of them work perfectly and efficiently! They normally double as art therapy during creation, so it is a win-win!
I hope my reasons were enough for why you should express gratitude each day and have stroked up a future art project or two! Good luck and let me know how it goes!
[jetpack-related-posts]